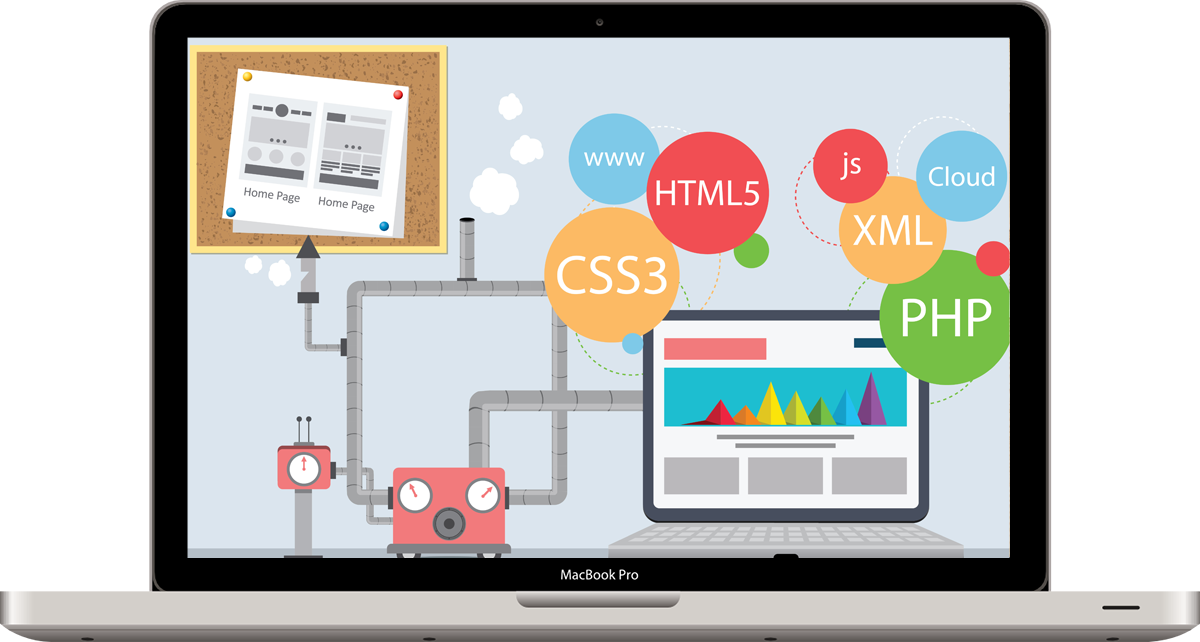 Design & Development
The smart phone revolution over the last few years has forced companies to allocate a bigger chunk of budget to Digital Marketing for building Digital Assets like Websites, Facebook, LinkedIn, Twitter, Instagram, Google Plus, Advertisement, Campaign, optimizing your Brand on Social Media gets you more exposure thereby diverting the attention of specific audience to your brand reinforcing brand advocacy.
In this competitive business world, it has become mandatory to give your business an effective online presence. With the cut-throat competition, having a company website that captures the attention of your target audience is crucial for success. A well-designed website will get you noticed.
We go beyond a mere look of the website, we strive on entire functionality of the website by blending design, content and technology after thoroughly understanding your business.
We provide web design, development and custom solutions for all type of businesses, we also ensure ongoing support and maintenance for many of our clients including updates, backups, and constant changes to website.
We strive for promoting your business online, we help you drive your business ahead of competitors by creating a plan that works for you. Our passion and experience in website designing is matched by our creative flair and unbeatable knowledge of the market. The Strategy. The Art. The Creative Thinking. The Theme. The Process. The Technique. The Experience. The Essence. The Beauty.
A well packaged business proposition. 100% tailor made as per your business requirements.
---
RESPONSIVE
Tablet & smartphone devices are exploding in the market, with the cut-throat competition, having a responsive website is crucial for success. It is super flexible, multi-platform & highly scalable, elevating your audience and customer base in a dramatic way. Increase your reach to tablet and mobile audiences. Responsive web design allows your website to be fully functional on various screen sizes and devices. Responsive web design enhances SEO efforts by having all your visitors directed to a single site no matter what they prefer to use as a device.
Super Flexible
Excellent user experience
Cost effective
It is recommended by goggle
Very easy to manage
Adaptation for All Devices
Open Support For All Browsers
Perfection in Your SEO
Future Scalability
Mobile Friendly